May is National Scrapbook Month...
...and do we have a DEAL for YOU!


Every May, Close To My Heart offers a stunning kit at a special price to celebrate one of our most important holidays - National Scrapbooking Month! This year is no different - in fact, this year is the best kit EVER!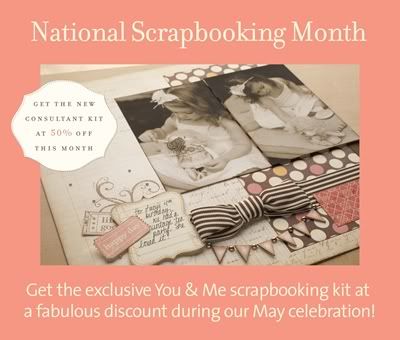 But
BEFORE
I go into that I have an even
MORE EXCITING
announcement to make
FIRST
!


How would you like to get over $300 in products for only $70.00!!!
That's right - ONLY $70.00!!!


What do you get for $70.00? You get to build your own kit by choosing 3 of the bundles below: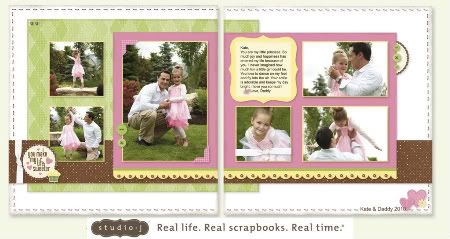 A 12-month Studio J Membership - retail value $110!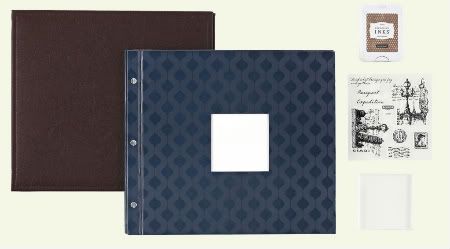 Albums - Stamps - Inks - Blocks - retail value $81.20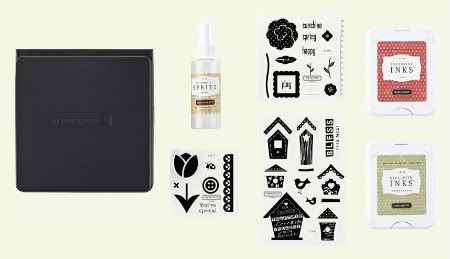 Stamp Collection - retail value $82.90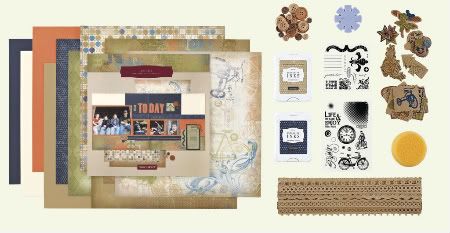 Lucky Collection - retail value $87.45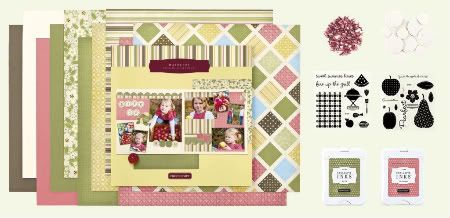 Mayberry Collection - retail value $74.25

Incredible, isn't it?

BUT WAIT....THERE'S MORE!!!


You will also receive the National Scrapbooking Kit - You & Me -
ABSOLUTELY FREE!!!

(Retail value of $38.95)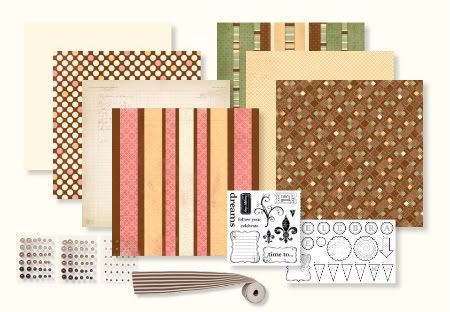 This exclusive You & Me Kit includes:
1 - My Acrylix you & Me Stamp Set (D-size)
1 - 12" x 12" Colonial White Cardstock
6 - 12" x 12" B&T Duos Papers (New! Cardstock weight)
1 - 6" x 9" You & Me Irresistibles Chipboard Die-Cut Sheet
1 Yard - Chocolate Stripe Ribbon
1 Package - Opaques Mocha Adhesive Gems
1 - Instruction Guide

Featured Colors: Chocolate, Creme Brulee, Olive, Smoothie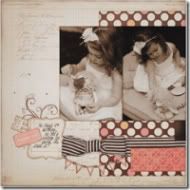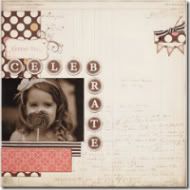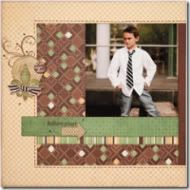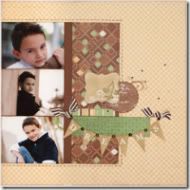 With the instruction guide, you will be able to create these two gorgeous layouts OR use the kit to make stunning cards and other projects!

For those of you who were already considering a Studio J membership (at $110), it just makes sense that you would take advantage of this deal for only $70 and get SO MUCH MORE!


But that's not all!
(Can you believe there is even MORE to this SWEET DEAL??) Not only will you get the rock-bottom membership price and extras on your Studio J layouts, in addition, you will
get another 22% off each layout!
Unbelievable, you say? It's TRUE!!

Not only that, but you will
get an instant 22% off of EVERY purchase
- albums, accessories, paper, stickease, stamps, inks, organizers, etc. - EVERYTHING!!


Let me sum up this incredible deal:
If you are someone who
never pays full price and is looking for a deal on papercrafing supplies and online scrapbooking -
this is PERFECT FOR YOU!
If you are someone who
could use a little extra money to pay for dance lessons or groceries or a family vacation -
this is PERFECT FOR YOU!

If you are someone who
is looking for a rewarding career with a multitude of benefits -
this is PERFECT FOR YOU!


You might be thinking....."Are there any strings attached to this unbelievable deal?"
Good question! Actually - NO!

By purchasing this kit, you have the "opportunity" to get a discount on all your supplies or earn extra money or build a rewarding careeer. You also have the "option" of doing nothing else! So really, you can't go wrong!!


You might be thinking....."I have a busy life and a full schedule. Can I actually earn a little extra money without a lot of effort?"
Good question! Actually - YES!

Do you have 2 or 3 friends who would love to get together with you once a month to create projects or get caught up on scrapbooking? By setting aside one evening a month, you can have a girl's night out "with a purpose"! And as they fall in love with Close To My Heart proucts, their purchases will put extra money in your pocket - or at the very least allow you to get your supplies for FREE! So really, you can't go wrong!!


You might be thinking....."Can I really turn my hobby into a rewarding career with substantial income?"
Good question! Actually - YES!

Close To My Heart has a very generous compensation plan that includes not only cash, but FREE product, exotic trips for two, recognition and rewards at all levels, online and regional training, annual events, the list goes on and on! As with anything, the more effort you put in, the greater your reward. And this is not a "get rich quick" scheme. Consistency over time brings results! And I have to share that this is the MOST REWARDING job I have EVER had! I absolutely LOVE what I do! We have the best products in the industry, our product line is diverse to appeal to even more people, and Close To My Heart has the most talented and supportive staff and executive team in the industry working around the clock to help you succeed! In addition, I also offer one-on-one training and mentoring to help you get off to a great start and acheive your dreams! So really, you can't go wrong!!



To take advantage of this deal,
contact me now or visit my website:
https://julescreations.myctmh.com/MyCTMH/Opportunity.aspx?PageId=182

The first 5 people who order the $70 kit will also receive a FREE gift from me!
If you refer a friend who is not on my email list and they sign up, I have a FREE gift for YOU too!
Can't wait to hear from you soon!